The Colonels are the founding fathers of the Baltic Union. They are collectively known by such a name despite not necessarily holding the rank of Colonel.
The Colonels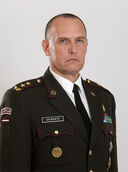 Col. Andrejs Zeibārts, a Latvian colonel who commaded the 2nd National Guard Brigade in the defense of Eastern Latvia during the early days of the Great War. After the nuclear missiles fell, he had his forces withdraw to their original bases throughout Central-Eastern Latvia, which would later establish several notable safe zones, most notably in Valmiera, Gulbene and Cēsis. Elected as High Marshal of the Union.

LtGen. Valdemārs Graudiņš, a Latvian Land Forces lieutenant general who commanded the 1st Land Forces Brigade in the defense of Eastern Latvia. He established the safe-zones of Alūksne, Sigulda, Balvi, Limbaži and Rūjiena.

Gen. Normunds Kalniņš, a Latvian Land Forces general in command of the Latvian National Guard (Zemessardze). Asides from defending against the Russian invasion in Eastern Latvia, the National Guard was instrumental in organizing and maintaining immediate post-war safe zones. He is credited with the establishment of safe-zones over much of Eastern Latvia, such as Madona, Rēzekne, Daugavpils, Krāslava, Ludza, Preiļi, Aizkraukle and more.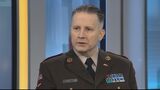 Col. Sandis Lejiņš, the founder of Liepāja, Ventspils, Saldus and Talsi safe zones.
LtGen. Arūnas Jankus, a Lithuanian Army general notable for his command of the Geležinis Vilkas (Iron Wolf) Armored Brigade, and his role in the establishment of Vilnius and Kaunas safe zones. Served as High Marshal of the Union.

Col. Valdis Vieščunas, a Lithuanian Air Force colonel notable for the post-war restoration of Siauliai airbase and the Panevežys safe zone.

RAdm. Petras Oleskievičus, a Lithuanian Navy admiral who set up safe zones in Klaipēda and Palanga.
Adm. Kārlis Roze, the Admiral of Latvian Navy, and the founder of Kolka, Ventspils, Pāvilosta and Liepāja safe zones.

Gen. Eino Terras, an Estonian Army general. Participated in the defense of Narva in 2054, and consequently established the Narva, Rakvere and Tallinn safe zones. Also the first High Marshal of the Union.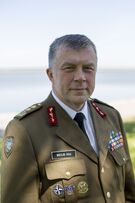 Col. Meeus Killi, an Estonian National Guard (Kaitseliit) colonel. Established the safe zones of Tartu, Voru, Valga and Viljandi. Famous for his early wartime raid on Pskov. Also elected as High Marshal of the Union.
Com. Joosep Saska, an Estonian Navy commander. Founder of the safe zones of Paldiski, Kuresaare and Kardla.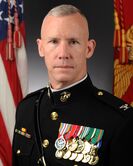 Colonel Andrew T. Walcroft, USMC. The only Western colonel to be recognized as a founder of the Union and serve on the Council of Generals for several terms.